Description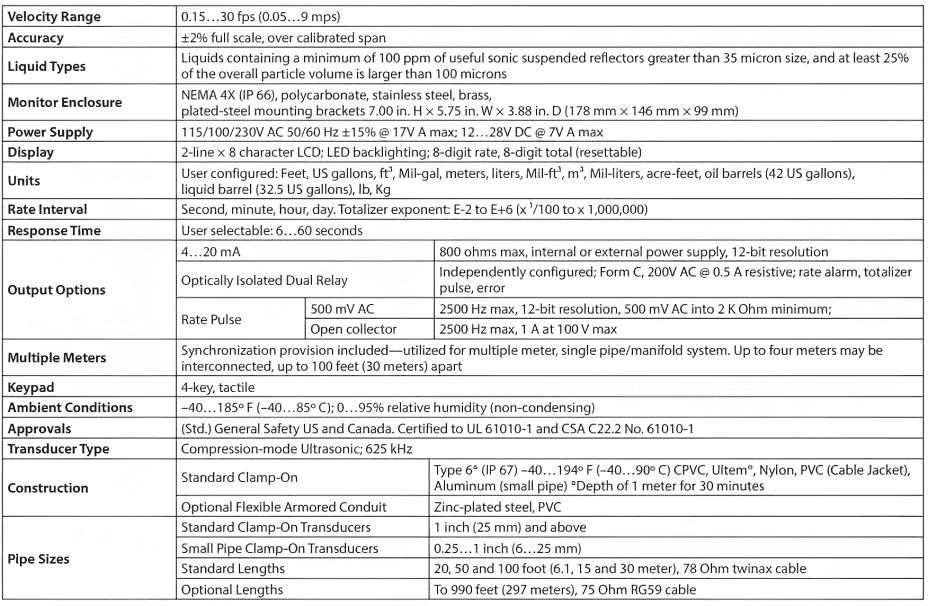 BENEFITS
Minimal installation time: the DFX may be installed and fully operational within minutes. For most homogeneous pipe materials, there is no need to break into pipelines.
Minimal material costs: clamp-on sensor eliminates the need for in-line flanges, pipe fittings, strainers or filters.
Reduced downtime: installation may be performed on full pipes and active systems. There is no need to shut down the process for installation or maintenance.
Lower maintenance costs: with no moving parts, there is nothing on the DFX to wear down.
FEATURES
Non-intrusive, clamp-on transducers for most pipes from 0.25 in. (6 mm) and above.
Wide velocity range: 0.15…30 fps (0.0…9 mps).
Flexibility: with automatic gain control and in-field linearization, the DFX will adapt to a wide variety of applications.