Description
Continuous water quality monitoring of pH & ORP
The versatile Q46P/R system monitors Potential of Hydrogen (pH) and Oxidation Reduction Potential (ORP). The differential pH/ORP sensors make use of a sealed reference system – a second glass pH electrode – to help prevent the destruction of the sensor, from chemical poisons including sulfide, cyanide, chlorine and bisulfite.
Within the sensor, the integral preamplifier creates a low impedance signal output. This helps to provide consistent readings in all environments, maximising the distance between sensor and analyser.
The addition of ATi's Q-Blast option provides the ideal answer for automatic pH or ORP sensor cleaning. Employing a unique 'air-blast' cleaning method, sensors can be cleaned as often as necessary without operator attention.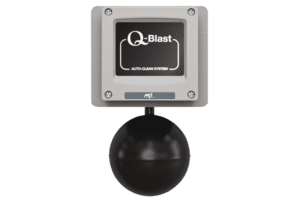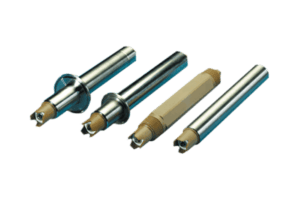 Choice of either "differential" or "conventional" pH sensors.
Auto-Cleaning
Automatic buffer recognition simplifies calibration.
Power options include universal 100-240 VAC or 12-24 VDC.
Two isolated 4-20 mA outputs are standard, with an option for a third output if required. Default setting provides analog outputs for pH/ORP and temperature.
Standard PID control function assignable to one analog output.
Available for either Profibus-DP, Modbus-RTU, or Ethernet-IP.
Three SPDT relays are standard, with relay functions programmable for alarm, control, or trouble indication. Three additional low power relays available as an option.
NEMA 4X (IP-66) enclosure is suitable for wall, pipe, or panel mounting.
Back-lit large LCD display provides clear visibility in any lighting conditions. A scrolling second line on the display provides additional information and programming prompts.
The Q46P pH/ORP Monitor is available for a wide range of applications including:
Water and wastewater
Boiler feed water
High purity water
Food processing wash water
Chemical plant cooling water
Many other aqueous systems that require reliable pH monitoring