IFAT in India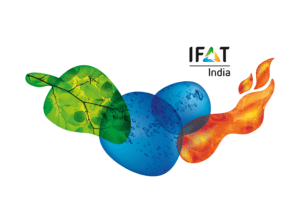 India's Leading Trade Fair for Environmental Technologies
This edition will mark the 10 anniversary of IFAT India as the country s leading trade fair for water, sewage, solid waste, and recycling. Over the years, this platform has emerged as the one-stop destination to conduct business, explore ideas, and exchange perspectives about India's thriving environment technology sector. By leveraging the global appeal of IFAT Munich, Germany, IFAT India has successfully brought together leading policymakers, entrepreneurs, and innovators to brainstorm on the best-in-class solutions for India's pressing environmental challenges.
From digital technologies to optimizing water resources to IoT-based waste management solutions, IFAT India not only brings together the best ideas and products but also the sharp minds behind them. Through its well-curated
conferences, buyer-seller meetings, and products in practice sessions, IFAT India has been enabling meaningful handshakes and unlocking business opportunities for India's burgeoning environmental technology sector.
Don't miss the opportunity and be part of IFATIndia 2023!